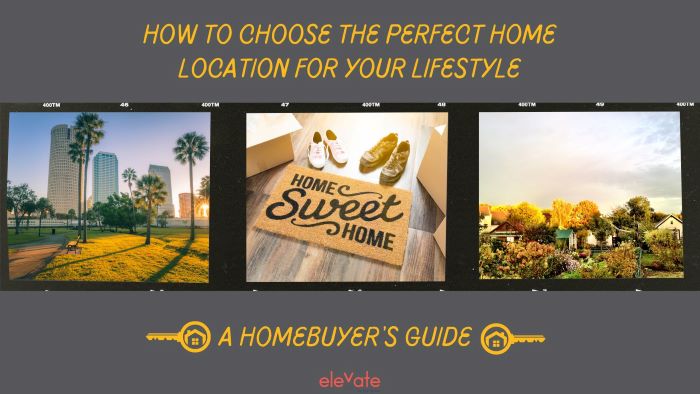 When it's time to buy a new home, one of the first decisions you're likely to make is where you want to live. Whether you're moving around the corner or across the country, there are a few essential questions to ask yourself to choose the best possible future home location.
What do you want easy access to?
While things like school districts and commute are a common consideration when buying a home, it's also worth thinking about your day-to-day lifestyle and the activities you enjoy. For example, how close do you want to be to a grocery store, a gym or shopping center? Do you want to live right on the beach or close to hiking trails? These are all important questions to ask.
Who lives nearby?
Living close to friends and family is an excellent reason for moving to a new place. Even better, knowing where certain points of contact live can give you a helpful starting point for your home search - especially if you're unfamiliar with the area. Consider the social convenience of a new home location along with the rest of your lifestyle.
How quiet is too quiet?
While some thrive in quiet tranquility, others prefer to be close to the action. Understanding and finding the right level of peace for your preference is crucial to enjoying your new home. The closer you live to big cities or other developed areas, the easier access you have to certain services and entertainment. On the other hand, this can also mean more noise, more traffic and less privacy.
To find the perfect balance to meet your needs, it helps to work with a real estate agent who knows the area. They can use their local knowledge to find potential properties in neighborhoods where the activity level is just right.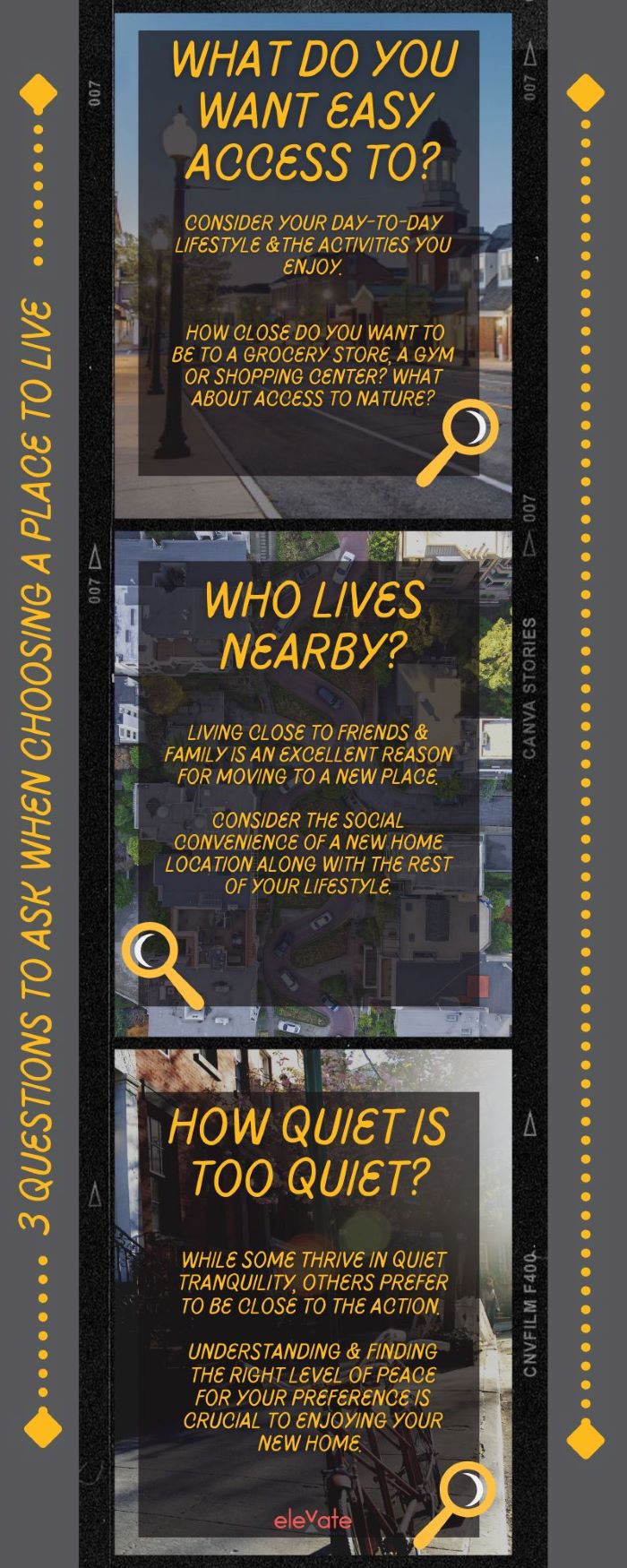 Beds, baths, square footage and home style are all essential criteria for finding the right home. However, location is just as important - if not more. When choosing a new place to live, remember to consider how you like to live your life and choose your dream home accordingly.