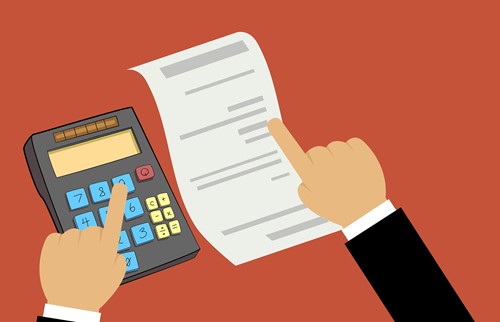 In a home purchase, both the buyer and seller need to pay closing costs. These costs are made up of several individual expenses from different sources and the list can look staggering at first glance. While the buyer typically has the longest list of fees to pay, sellers are still responsible for part of the bill. Here we'll go over the main closing costs that sellers pay when they sell a home.
Agent Commissions
Any real estate agents involved in the home sale get paid commission once the deal goes through. This means both the seller and buyer agent earn a percentage based on the home purchase price. While negotiable to an extent, the seller is expected to pay commissions out to both agents. The amount varies but is around 5% of the total home purchase price. 5% does not sound like much, but on a home sale, this expense is the biggest of the bunch.
Paying Off a Mortgage or Loan
Sellers need to pay off the remaining balance on their loan or mortgage in order to sell their home. Paying off the mortgage includes paying the remaining principal balance as well as prorated interest. Sometimes lenders charge a fee to pay off your loans early, so make sure you find out beforehand if there will be extra cost. You can find this information in the terms of your mortgage, but you can discuss with the lender directly to confirm.
Taxes
There are some taxes sellers need to budget for in a home sale. Property tax is the most important one. Since property taxes are annual, if you haven't paid property taxes in advance, you'll need to pay off a prorated amount through the date of the sale. This amount will obviously depend on your particular timeline. Title transfer tax is another tax expense charged by your local or state government for changing the title into a new name. If you're making a big profit on the sale, watch out for capital gains tax, as well. Most of the time it's investors who need to be aware of this tax but homeowners are also subject to the same rules and regulations. If you're not sure whether capital gains tax applies to your situation, consult a financial advisor or tax attorney to find out.
Utility Bills
The most often forgotten closing cost for sellers is utility bills for the home you're selling. You'll need to pay the bills for the time it's been on the market even if you haven't been occupying the space. Water, electricity, gas and even internet should be included in your budget as a closing cost. You can use your usual monthly bills to estimate the total cost, but check with the service providers about any additional fees for cancellation or equipment.
Selling a home can be financially rewarding, but it's still an expensive process. Closing costs are just part of what home sellers pay to complete the deal. However, as long as you identify all the expenses beforehand, you'll be prepared to face any bill and ensure the process goes as smoothly as possible.